November 08, 2022
Consider a different type of gift this Christmas
To help support vulnerable women and children in our community, TFSS have launched the inaugural TFSS Green Shirt appeal.
TFSS CEO Belinda Kotris said that this time of the year can be especially tough for some.
"This Christmas, we are asking the community to consider a different type of gift."
"This time of the year can be challenging for families who are struggling to pay the bills or find safe accommodation," said Ms Kotris.
Each year, TFSS supports thousands of families experiencing homelessness, family breakdowns or escaping violent relationships across the region.
Any gift to the Green Shirt Appeal will have a positive impact in our community, for example:
$30 can help purchase sanitary items for women
$50 can help purchase personal care items
$75 can help purchase back to school essentials for children
$100 can help purchase an hour of counselling for women escaping violence
TFSS Homelessness and Domestic Violence Manager Lynda Towsend said that women and children in these situations can experience significant trauma which can take time to overcome.
"A gift to the Green Shirt Appeal, of any amount, will support the healing process for families in need in our community."
"By supporting the Green Shirt appeal, you will be a part of positive change in our community," said Ms Townsend.
The Green Shirt Appeal will run from Tuesday 8 November until Wednesday 21 December.
Further information about the appeal can be found here: bit.ly/3zJqPQz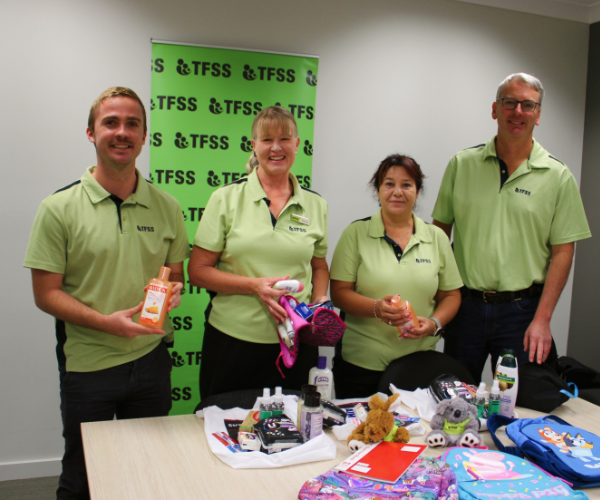 ---